La toute nouvelle version 11.2 de DAVINCI RESOLVE et DAVINCI RESOLVE LITE sur PC, MAC et LINUX vient d'arriver.
Au menu de cet upgrade :
CinemaDNG tone curve improvements
CinemaDNG soft clip option
DNxHR encode and decode support
Media Composer 8.3 round-trip support
AAF import now sets the timeline resolution
Invalidate clip cache option in Edit and Color page
Option to select RGB pixel order for DPX version 2.0
Flags and markers now supported in ColorTrace
Support for Red SDK 5.3
General performance and stability improvements
Pour la télécharger, il suffit de cliquer sur le lien juste en dessous.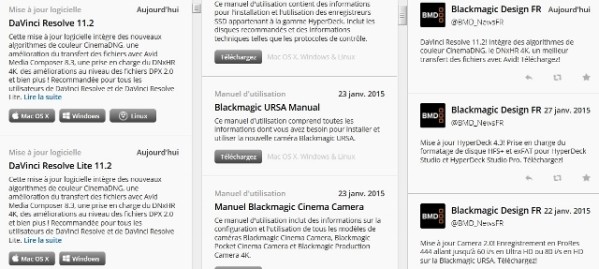 Comme toujours, je vous conseille de faire un BACKUP de votre DATABASE avant de faire la mise à jour.