DAVINCI RESOLVE 16.2.3 est arrivée et cette nouvelle mise à jour gratuite du logiciel de BLACKMAGIC DESIGN est téléchargeable directement sur leur site.
Cette mise à jour logicielle apporte une accélération matérielle aux exports en encodage H.265 Main 10 sur Mac, un affichage du nom des LUTs Blackmagic RAW dans les métadonnées des plans, ainsi que des fréquences d'images de sortie personnalisées pour YouTube, Vimeo et frame i.o.
Elle prend également en charge les marqueurs d'état des tâches de frame.io, les options de gamma Rec. 709-A pour QuickTime Player, les changements de niveau pendant la lecture en H.264 sur Mac et un meilleur support des transitions audio pendant le rognage des plans dans la timeline.
Pour la downloader, rien de plus simple, il suffit de cliquer sur le lien juste en dessous :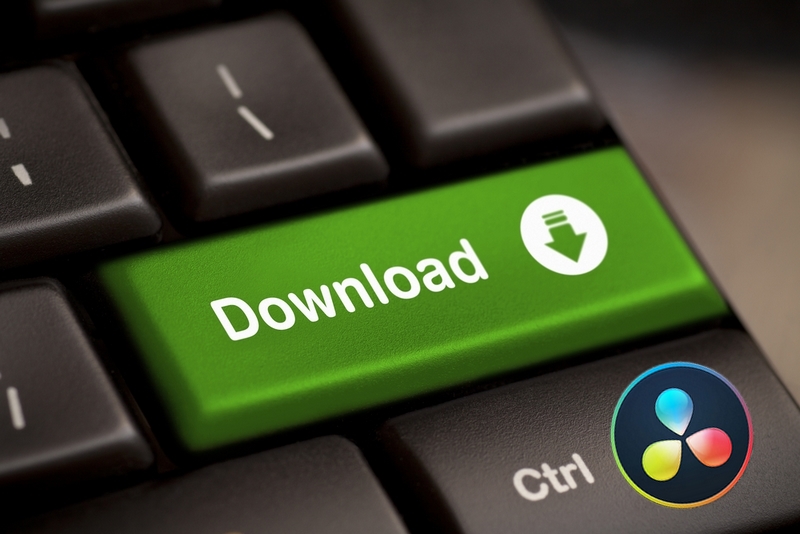 Et pour terminer, voici la liste complète des nouveautés de DAVINCI RESOLVE 16.2.3
Support for Dolby Vision 4.1 CM algorithm to generate v2.9 trims from v4.
Option to export a Dolby Vision v2.9 XML from a v4 project.
Support for RED SDK 7.3.2.
Faster Metal decoding for Canon EOS-1D X Mark III and EOS R5 clips.
Addressed incorrect playback for some ARRIRAW clips.
Addressed an issue with ACES IDTs for some ARRI MXF clips.
Addressed a focus and text entry issue for editable media pool fields.
Addressed an issue rippling audio extend edits in trim mode.
Addressed display issues with track and edit index in Fairlight page.
Addressed a layered editing issue when cloning audio clips.
Addressed incorrect behavior moving tracks over linked audio tracks.
Addressed incorrect masking in Text+ when using image shading.
Addressed incorrect behavior deleting gradient points in inspector.
Addressed multiple issues with blank Fusion previews.
Addressed an issue persisting viewer LUTs with comps in Fusion page.
Addressed an issue with offline reference wipe sizing in the viewer.
Multiple performance and stability improvements.
Comme toujours avant de vous lancer dans l'installation de cette mise à jour, je vous conseille fortement de finir vos projets en cours et de faire un BACKUP de votre DATABASE, cela évite les mauvaises surprises.