A peine 9 jours après avoir sortie la mise à jour 14.2.1 de DAVINCI RESOLVE et DAVINCI RESOLVE STUDIO, voici que les petits gars de Blackmagic Design annoncent l'arrivée de la version 14.3. J'avoue que nous étions nombreux à l'attendre. Comme vous pouvez vous en douter, cette nouvelle mouture corrige une partie des bugs apportés par les mises à jour précédentes.
Au menu de DAVINCI RESOLVE 14.3, une multitude d'améliorations et de corrections de bugs dont voici la liste :
Added support for the Blackmagic Design URSA Broadcast camera
Added support for RAW footage from the Sony Venice/CineAltaV camera
Improved the quality of thumbnails in the Media Pool and Edit page timeline on retina monitors
Added support for reading Panasonic Varicam metadata when importing footage
Added support for exporting Sony color space and gamma metadata when encoding to MXF
Added support for RED SDK v7.0.6
Addressed an issue where the audio section in the Deliver page would default to timeline track instead of the Main bus
Addressed an issue where editing a transition could sometimes cause a crash
Addressed an issue where syncing video to audio with a different sample rate results in incorrect audio sync and pitch audio
Addressed an issue where changes to the Mixer UI layout would not get saved in a dual screen setup
Addressed an issue where pressing arrow keys to move volume keyframes would not work after opening the keyframe curve editor
Addressed an issue with the option to pick which node to select when switching clips
Addressed an issue where a project would fail to save after deleting a group
Addressed an issue where a project would fail to save after specific undo/redo operations
Addressed an issue with UI artifacts in the DaVinci Resolve Studio activation window
Addressed an issue where projects with LUTs would not get exported correctly on Windows
Addressed an issue where the current project could not be copied between databases
Addressed an issue where relinking to TIFF files with a higher bit depth would result in a crash
General performance and stability improvement
Pour la télécharger, il suffit de cliquer sur le lien juste en dessous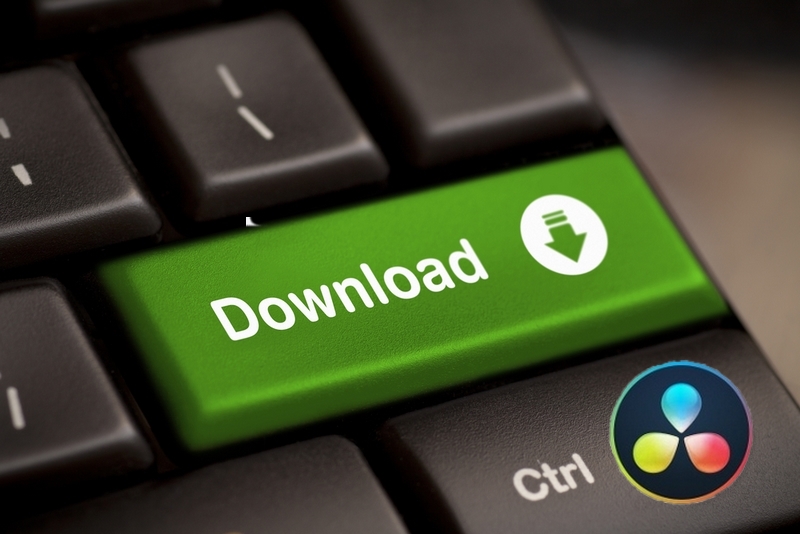 Comme toujours avant de vous lancer dans la mise à jour, je vous conseille fortement de terminer vos projets en cours et de surtout faire un BACKUP de votre Database, car la nouvelle Database 14.3 n'est pas compatible avec les versions antérieurs de DAVINCI RESOLVE.